Jill Jarvis (aka jjstar) here with an idea on how to bring a bit of Easter into our homes! I'm here to show you how to create this banner using coasters: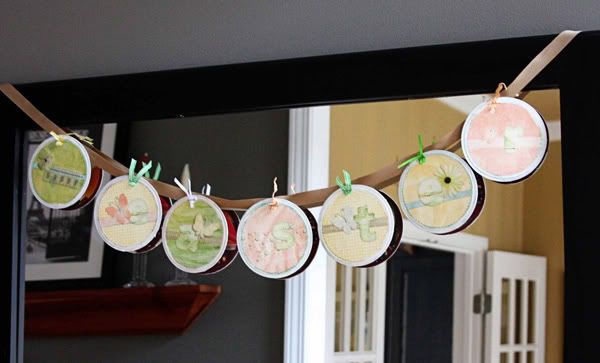 You of course could tailor them to whatever them you would like, have fun with it! I started out collecting some coasters while I was out to dinner. If you don't have any coasters, using an extra layer of cardstock would work too, or even some cardboard from an old box.
To begin I scanned one of the coasters so that I could create a template in photoshop. This step is not completely necessary since the coasters are round you could easily just measure the diameter. Once I had my template in PS I opened up the latest kit from Nicole and started grabbing elements and paper. Once I started looking at the circle I decided that it would be helpful to start with a template.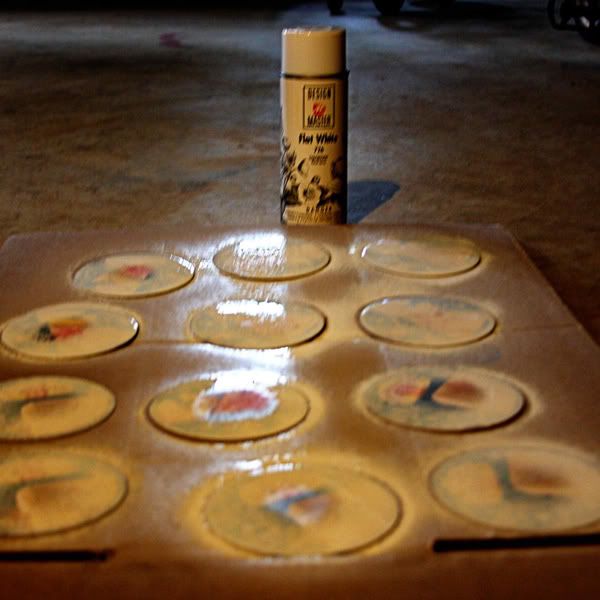 I selected one with a scallop circle that I felt would go well with the season as well as the shape of my coaster. I did one for each letter in Easter and put the entire 'happy' word on one to itself. I did think about having two rows, one for each word but instead went the one word route. Really it depends on your tastes and where you're planning to hang your creation.
Once I had them all done I printed them out on cardstock and cut the circles out. I just cut them with scissors. Since I knew I was going to be painting too I just cut them out by hand. If you are a perfectionist you could use a circle cutting system. To help speed along the paint steps I did one coat of paint using spray paint. I did find that since the coasters are intended to soak up liquid the spray paint didn't cover too well but I knew I was going back with a second coat so it worked for mine.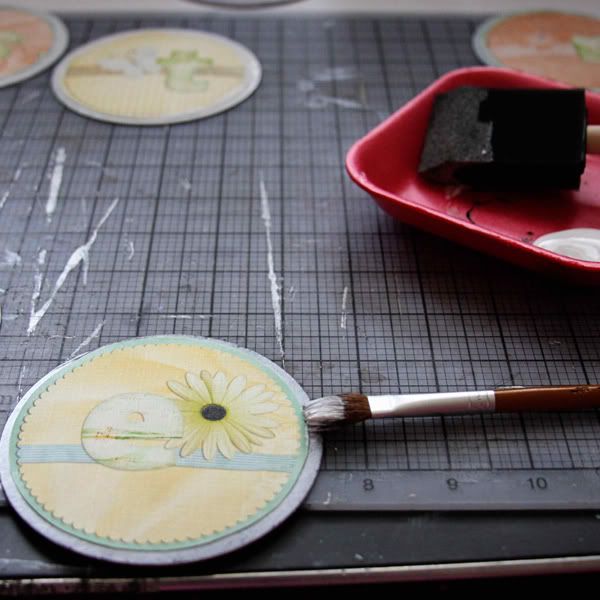 After this first layer of paint was dry I pulled out my paper mod podge and put a thin coat on the coaster and then on the back of each letter circle. After this step dried I pulled out some acrylic paint and a regular paint brush to put a final coat of paint along the edges. I used this to cover up any imperfect sections of the circle since I cut it by hand. Once this was dry I added a layer of mod podge to the top of each coaster. In total I had 2 layers of mod podge on top.
Now I pulled out my ribbon holder to decide which ribbon would make the best base and then some extra ribbons to add color. Instead of punching holes to thread the ribbon through I decided to go the quick and simple route… staples.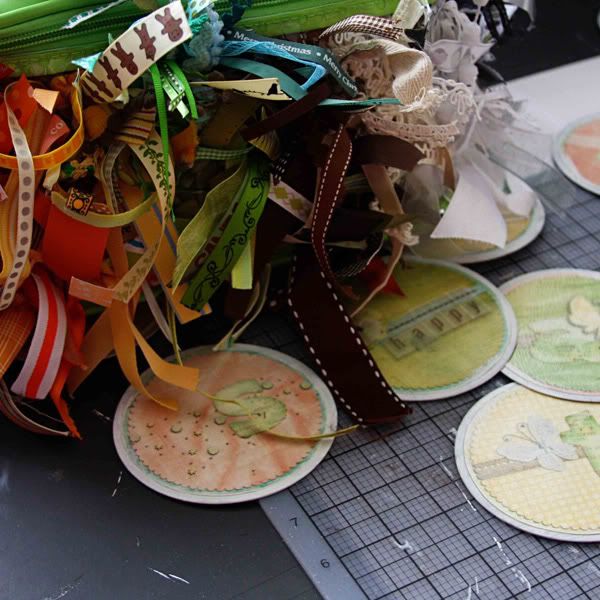 I did add extra bits of ribbon to each staple spot. It is hung and greeting people as they enter our home this Easter season!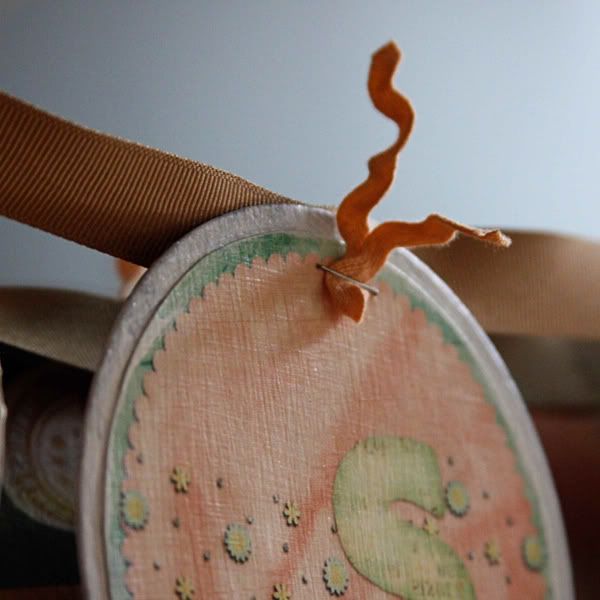 Supplies I used for this project include:
• Digi paper and elements from In the Meadow collab kit from mgl Scraps & Sugarplum Paperie;
• Template from Sweet & Simple Template #2 from Sugarplum Paperie;
• Ribbon & Staples from my stash;
• Paper Mod Podge & Acrylic paint from Wal-Mart;
• Coasters from friendly local restaurant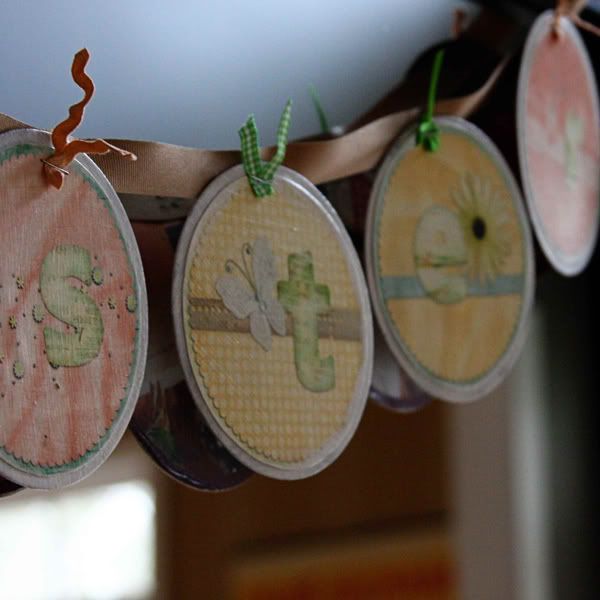 You can follow any responses to this entry through the RSS 2.0 You can leave a response, or trackback.