I'm being featured today on The Daily Digi! (So very exciting!) Janet has revealed the full preview of my mini kit now, so I thought I'd share it with you, too. Here is Pretty Little Picnic which you will find inside The Digi Files #6 this month: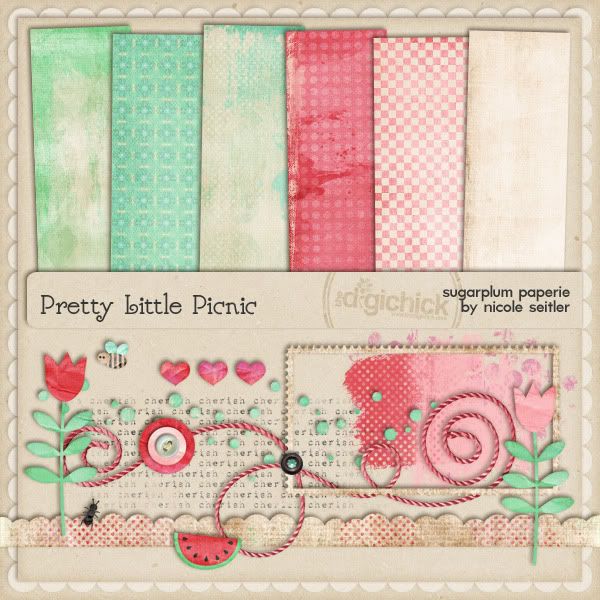 And here are some AMAZING layouts and hybrid cards from the girls on my creative team. First, here's a beautiful one from Denise:
And here are three fabulous layouts from Bexy, Amy and Krista (just click to enlarge):
Here are three beauties from Bryn, Rosanne and Tigz:
And here are two adorable hybrid cards from Sharon (card 1 & card 2) and a sweet one from Jess:
And finally, three sweet layouts from Jen, Sya and Amy:
Be sure to check out my interview at The Daily Digi today… in addition to learning lots of funny little things about me, there's a little present waiting there for you: a 30% off coupon code!
Enjoy! And happy scrapping!
You can follow any responses to this entry through the RSS 2.0 You can leave a response, or trackback.